Edizioni Accademiche Italiane
Edizioni Accademiche Italiane, uno dei più grandi gruppi editoriali internazionali, offre alta qualità dell' editoria universitaria con tutti i vantaggi di una società intercontinentale di marketing, produzione e distribuzione. Garantiamo la creazione di opere di altissimo livello, realizzando dei prodotti editoriali davvero eccellenti.
* This video was originally produced in German language. Click on "CC" to set subtitles to English.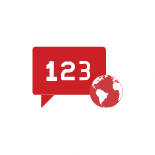 ISBN
la distribuzione del libro scientifico e accademico sarà rivolta al pubblico in generale e anche ai professionisti del settore - la distribuzione in tutto il mondo dell'opera attraverso l'assegnazione di un unico ISBN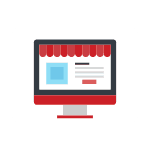 Libreria online
i nostri libri sono distribuiti in tutte le principali librerie e nelle biblioteche online come Amazon.com, Barnes & Nobles, Lightning Source e Morebooks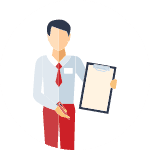 Assistente personale
Assistenza personale durante e dopo le fasi di pubblicazione
Il tuo libro, in tutto il mondo!
Collaboriamo con i distributori Amazon e Lightning Source in tutto il mondo e con distributori locali in 40 paesi. La nostra rete di distribuzione ben sviluppata garantisce una commercializzazione continua e mondiale del vostro libro.
Morebooks - Il nostro negozio affiliato
Il gruppo OmniScriptum ha un proprio negozio affiliato. Attraverso MoreBooks, i nostri autori e i nostri distributori possono beneficiare di sconti speciali, offerte e opzioni di spedizione in tutto il mondo. MoreBooks non ha confini, consegniamo in tutto il mondo!
Abbiamo molti più distributori in tutto il mondo.
Clicca qui per vedere l'elenco completo dei distributori.
titolo nel nostro catalogo
Cosa dicono di noi gli autori
"Во-первых, авторские права остаются за автором. Во-вторых, поражает безукоризненность, четкость, ясность, отлаженность и очень высокая скорость самого издательского процесса. Это глубоко продуманные и четко сформулированные стадии, а также их последовательность. При соответствующем уровне профессионализма самого автора весь издательский процесс может быть осуществлен за рекордно короткое время, всего за 1-2 дня."
"Кто бы мог подумать, что можно так легко и быстро реализовать свою мечту с помощью профессионалов своего дела? От предложения от издательства к сотрудничеству до появления книги в продаже прошло всего 3 месяца!!!! Огромная благодарность издательству за сотрудничество и качественный, оперативный подход к процессу публикации и распространения. Мне было очень приятно и комфортно работать с вами! Благодарю и желаю вам всех Благ!"
"У меня издано уже сорок книг, но впервые мне встретилась издательская команда, которая работает так слаженно и результативно: всё происходит буквально молниеносно, схема издания книги отшлифована до мельчайших деталей. Весь процесс изготовления электронного макета занимает 1-2 недели. Всё делается высоко профессионально и чрезвычайно корректно. И самое главное – никаких материальных затрат на этот процесс со стороны автора не требуется!"
"Новая система печатания книг, которую используют в компании, на мой взгляд, очень прогрессивна и удобна, как авторам, так и издательствам. А внимательное, отзывчивое отношение к авторам делает приятным сотрудничество и общение с издательством. Рекомендую это издательство всем авторам, которые хотят опубликовать свой труд, но у них нет больших денег, чтобы напечатать его."
I nostri specialisti e manager